Minister compliments Help a Child South Sudan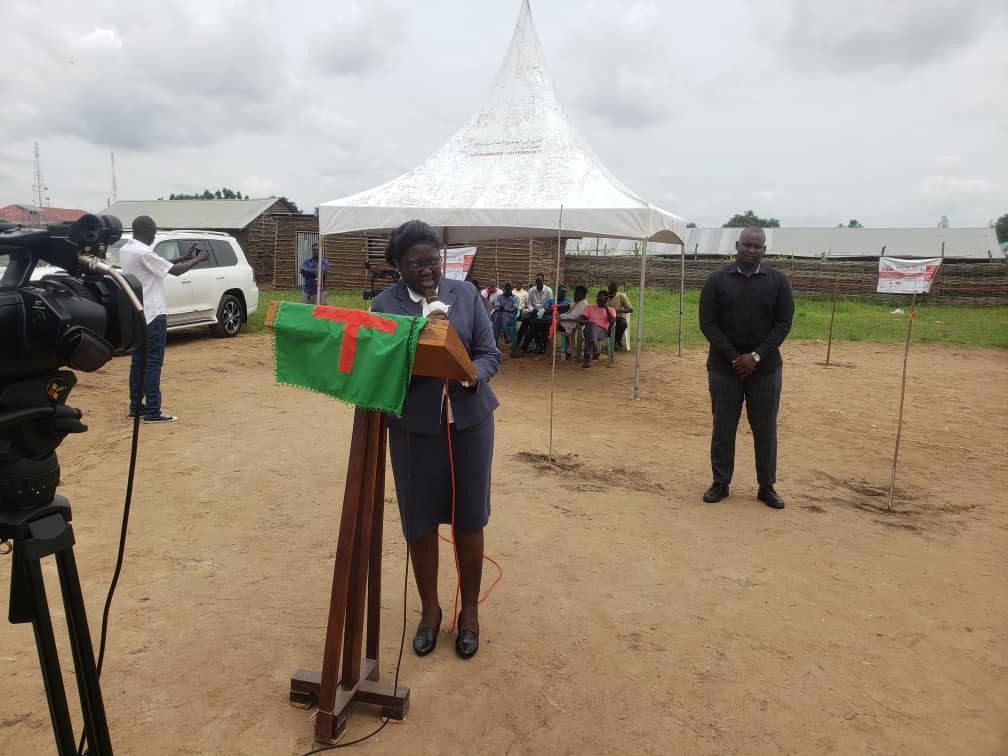 "On behalf of the National Ministry of Gender, Child and Social Welfare I wish to convey my word of thanks and appreciation to Help a Child, along with it's phenomenal staff members."
This quote is part of the complimentary personal letter, that Help a Child South Sudan received yesterday. The sender of this message is none other than the Hon. Aya Benjamin Libo Wanille, Minister of Gender, Child and Social Welfare-RSS. The appraisal was written after the Minister officially opened the distribution process of COVID-19 prevention materials at the Saint Mary Church in Gudele (Juba) last week on the invitation of Help a Child.
"Help a Child lived up to its promise"
In the letter, The Minister continues to say that "To be candid the launching of distribution of the non-food items project on August 17th was wonderful, creditable and meticulously organized for that matter." Most importantly, the Minister expresses that "Help a Child lived up to its promise, therefore in a very short time managed to implement this pilot project, to meet some needs of the vulnerable groups within the targeted area," and that the Minister looks forward to "…seeing Help a Child implementing similar projects at a wider scale…". The minister closes her writing by stating: "I will do every effort to help and support Help a Child, need should be."
The encouraging and warmhearted words of the Minister have inspired Help a Child and its staff even more to live up to our promises and to deliver effective, efficient and timely support to those who need our support the most: in South Sudan and in every place where we carry out our programs. We thank the Minister for her very kind words and support.