Health, WASH, and Nutrition
"Over 43 percent of children under the age of 5 are at risk of not fulfilling their full developmental potential, due to risks of poverty, poor nutrition and a lack of access to basic services and early enriching opportunities".
Our aim
Basic needs like sufficient and nutritious food, clean water, and health and sanitary services are crucial for the sustainable development and resilience of vulnerable children and their families. Providing access to these basic needs is therefore part of the Help a Child theory of change.
Main activities
Provision of a clean and safe learning environment by building and/or restoring quality Early Childhood Development Centers and primary schools, latrines, and water points;
Support of awareness campaigns on WASH, hygiene, and COVID-19 protection;
Facilitation of training to parents and self-help groups on how to grow and cook nutritious food;
Facilitation of community-led total sanitation to mobilize the whole community in creating a healthy environment;
Distribution of soap and hygiene packages in high-risk areas due to conflict or disaster.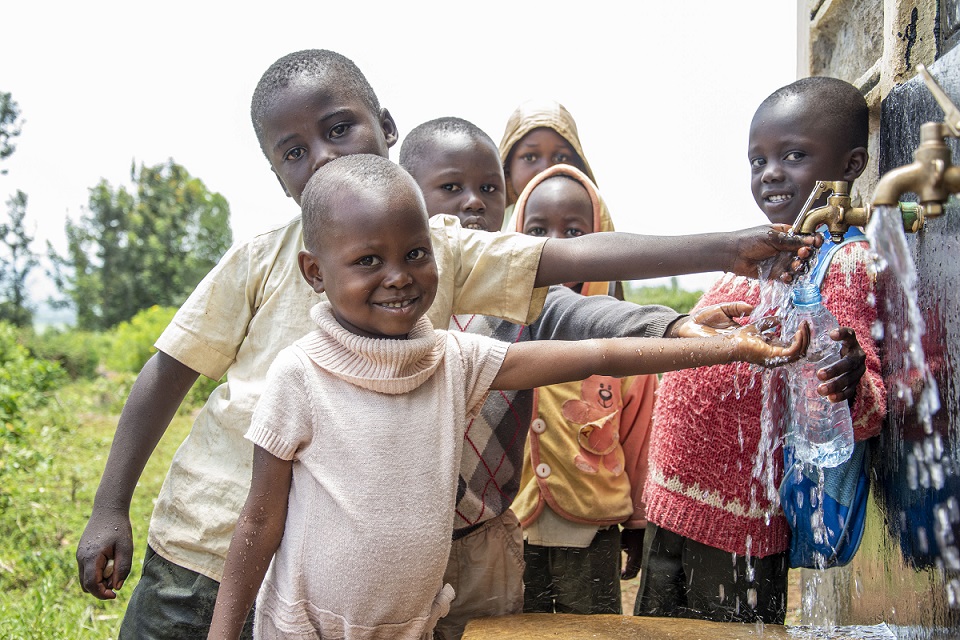 Health, WASH and Nutrition 
Impact report 2022
34,811
people supported through clean water supply
58,037
soap distributed to 58,037 people
87,560
people have been reached with hygiene promotion messages
18,948
young children received treatment for malnutrition