Project duration: February 2021 – June 2023
Location: Wau and Gogrial West Counties
Partners: Dorcas (lead), Light for the World, and other organizations
Donor: European Union
Pride! aims to empower women, including those with disabilities, to contribute to the development of inclusive and prosperous communities. The project addresses the main barriers towards the participation of women, including those with disabilities, in community activities, local political decision-making and the labour force. At the same time, it stimulates the participation of women in the target locations by increasing opportunities for their engagement, among other things through vocational and skills training and creating access to microfinance. The role of Help a Child is to develop and facilitate community sessions with various stakeholder groups, using our proven and innovative What's Up?! approach. Through these sessions, the community is able to identify barriers and opportunities for the inclusion of women with and without disabilities.
The Pride! consortium consists of Dorcas Aid International (lead), Help a Child and Light for the World International. Pride! is co-funded by the European Union.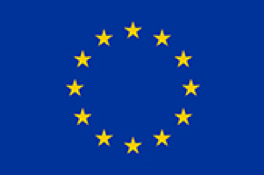 Disclaimer: This publication was produced by Help a Child with the financial support of the European Union. Its contents are the sole responsibility of Help a Child and do not necessarily reflect the views of the European Union.