Building Bridges in Burundi (BBB)
The Building Bridges in Burundi (BBB) ​​program is developed to mitigate the root causes of conflict and instability in Burundi. The program aimed at transforming the lives of young men and women between 15 and 25 years, by giving them the means to become responsible and resilient citizens. The three result areas of the program are 'Income Generating and Livelihood Opportunities', 'Functioning Rule of Law', and 'Human Security'.
Project duration: December 2016 – November 2021
BBB project locations: 15 communes in 6 provinces: Cibitoke, Bujumbura, Makamba, Rutana, Kirundo, and Bujumbura Mairie provinces

18,438
Youth and adults involved in addressing root causes of conflict
894
Self-Help Groups established
99
Cluster Level Associations established
1,936
Youth and women completed technical vocational training
Income Generation & Livelihood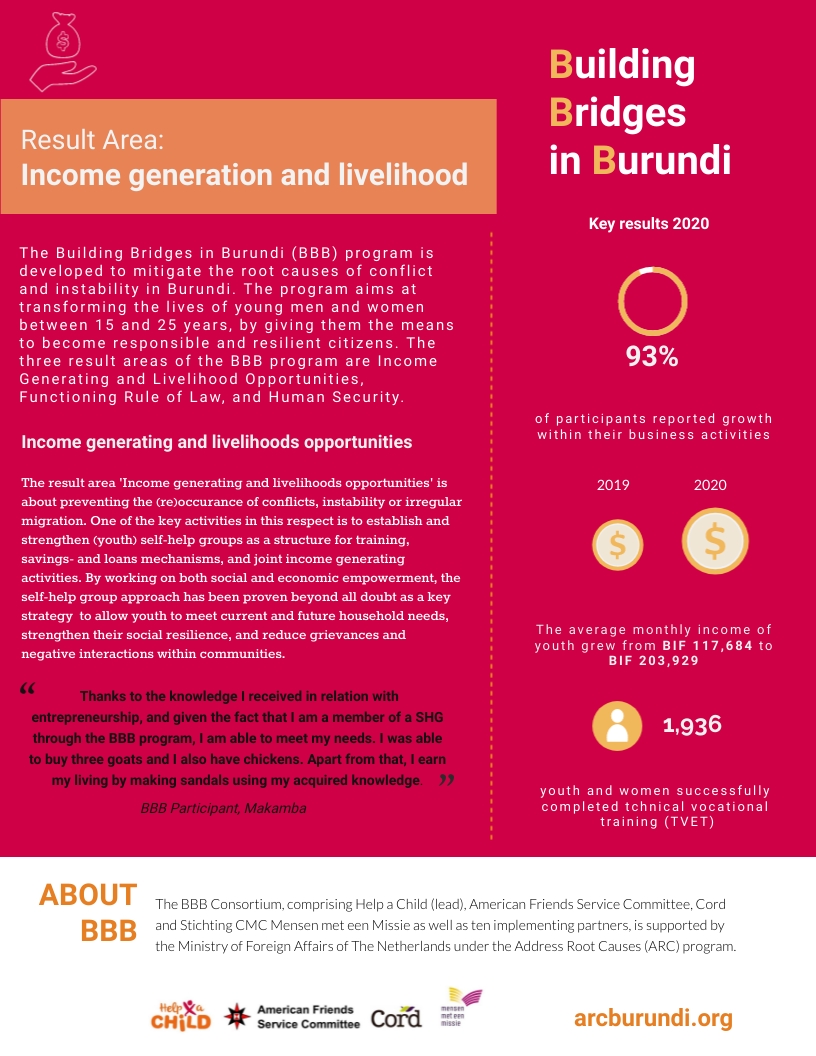 To prevent the (re)occurence of conflicts, instability and irregular migration through social and economic (group) empowerment of youth.
Functioning Rule of Law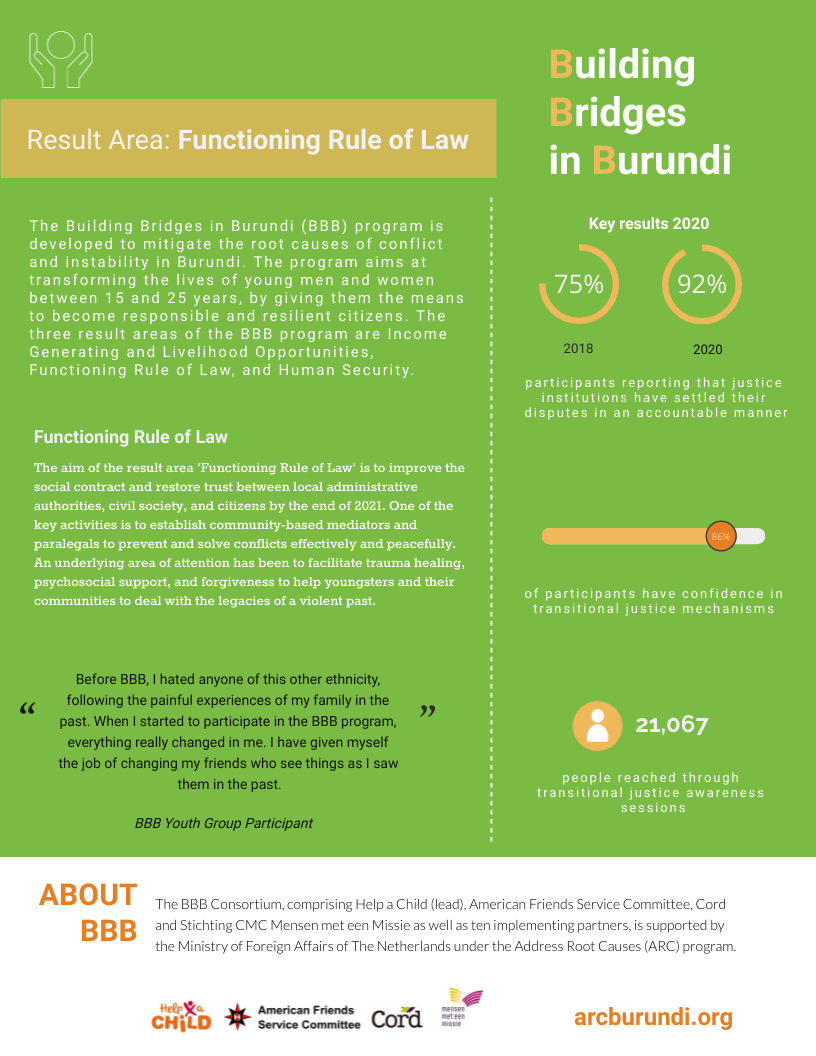 To restore trust between local administrative authorities, civil society and citizens through mediation and strenghtening of community systems.
Human security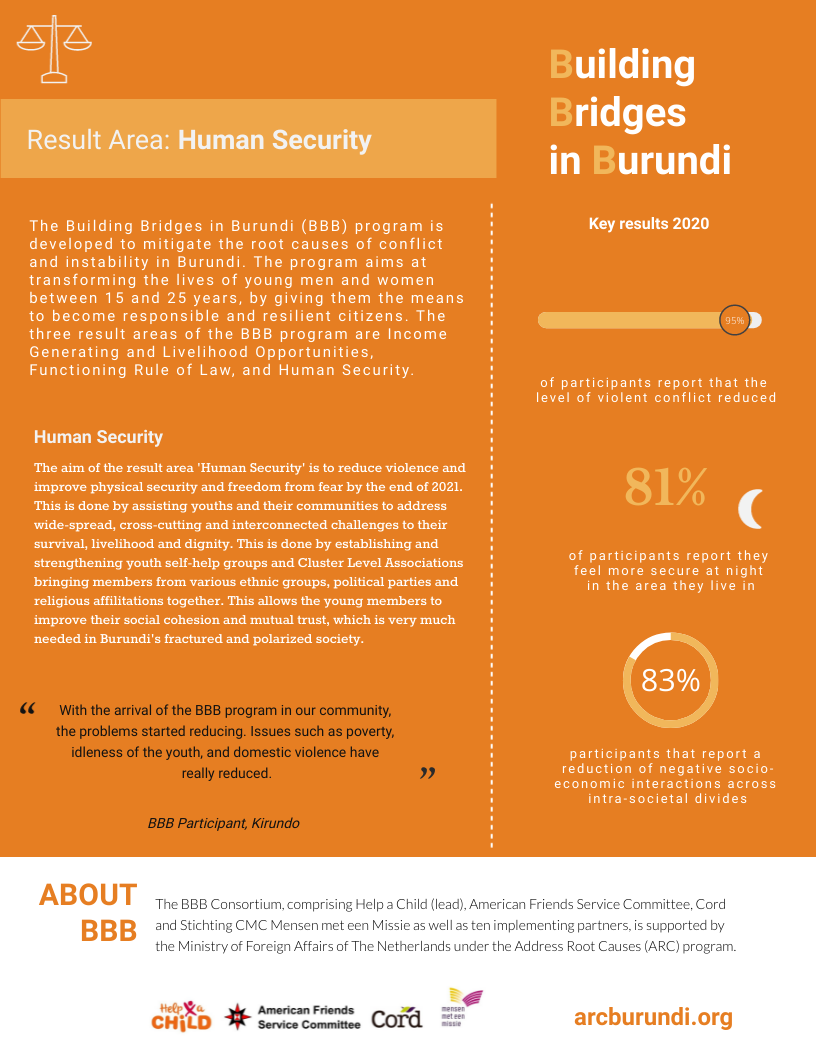 To reduce violence and improve physical security and freedom through addressing challenges, reconciliation and trauma healing,
"Before BBB, I hated anyone of this other ethnicity, following the painful experiences of my family in the past. When I started to participate in the BBB program, everything really changed in me. I have given myself the job of changing my friends who see things as I saw them in the past."
BBB Youth Group participant